Spec : 3.2mm X 10.5mm, 3.2mm X 12.5mm, 4.8mm X 12.5mm
Standard: SAE J1401
Brake fluid: DOT3, DOT4, DOT4+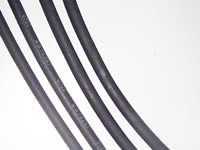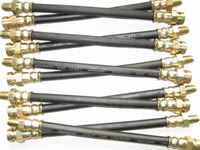 Material:
Tube: EPDM, perfectly resist oil, heat and permeation of water.
Reinforcement: Made of high strength polyester fiber treated by special resin.
Cover: EPDM, perfectly resist heat and ozone.
Middle Layer: By using viscosity-strengthen middle rubber between reinforcements to provide high dynamic capability.
Feature: Low inner cubage expansion;
Resistance of heat and ozone;
Low moisture permeation, whip and impulse;
Working temperature: -55℃ to +125 ℃
Burst pressure: >60Mpa.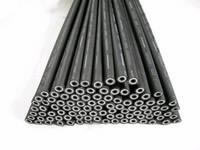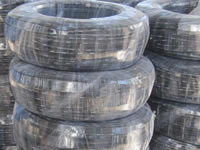 NO

INSP ITEM

Exported Auto

Domestic auto

Motorcycle

1

INNER DIA

3.0 +0.5
-0.1

3.2±0.10

3.2±0.10

2

OUTER DIA

11.0 +0.5
-0.3

10.5±0.20

10.5-0.20

3

CONSTRICTION TEST

Φ2.03PLUG GAGES PASSED

Φ2.03PLUG GAGES PASSED

Φ2.03 PLUG GAGES PASSED

4

EXPANSION TESTml/m

6.9Mpa

≤1.08cc/m

≤0.54cc/m

10.3Mpa

≤1.15cc/m

≤1.38 cc/m

≤0.69cc/m

5

BURST TEST

27.6Mpa

2min NO LEAK

2min NO LEAK

2min NO LEAK

49.0Mpa

NO CRACK

NO CRACK

NO CRACK

6

BRAKE FLUID COMPATABILITY Non-oil-based
120OC.70h

27.6Mpa.2min NO LEAK

34.5Mpa NO CRACK



7

WHIP FATIGUE

800r/min. 1.55-1.72Mpa.35h NO LEACK

8

TENSILE TEST

STENTH 1500N. NO LEAK

9

WATER ABSORPTION TEST

85℃ HOT WATER
70h

Tension 1500N No leak

28Mpa keep 2min x35Mpa strength pressure No crack

FATIGUE 35H NO LEAK

10

COLD BOX TEST

-45℃.70h.Φ76.5Mandrel bending 180.No Crack

11

OZONE TEST

100pphmx40℃ x 70-72 hr x OD Times Mandrel Bending

12

HOT IMPULSE TEST

0-11Mpa.146℃
150 TIMES

27.6Mpa. 2min NO LEAK

34.5Mpa NO CRACK

13

SALT SPRAY

35℃.24h SALT SPARY NO CRACK